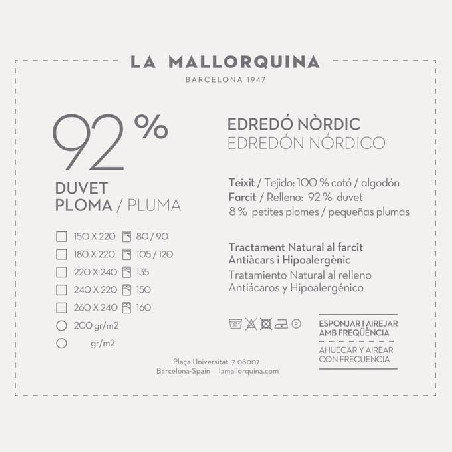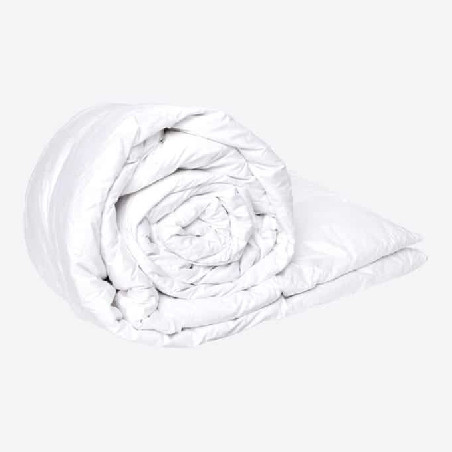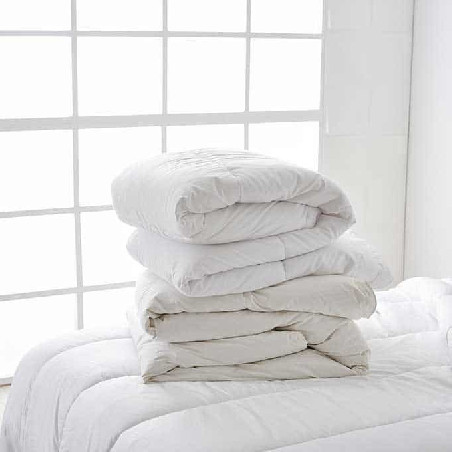  
Feather Infilling - Duvet 92
Ref.

054002
Nordic duvet 92% duvet duck feather and 8% small feathers. Weight of 200g/m2. The outer material is 230 threads of Downproof percale, with a Filling Power of 500 cuin. The down or duvet is the flake, the lightest part of the feather and which provides better insulating and breathability capacity. Made in Kassetten. Checkered with an interior partition, which helps the correct distribution and balance of the down throughout the filling. This system forces the duvet to be filled square by square, so that a perfect distribution of weight and volume is achieved throughout the duvet filling.
The Filling Power or the filling capacity is a scale of measurement in relation to the volume of air that each duvet is capable of holding inside, indicating the degree of fluffiness and volume of the down. A duvet with a high Fill power will offer a fluffier and more voluminous appearance as well as being lighter and will provide high thermal insulation with minimal weight.
For hygiene reasons, this item does not accept exchanges or returns.